Company:
CGI Nederland B.V.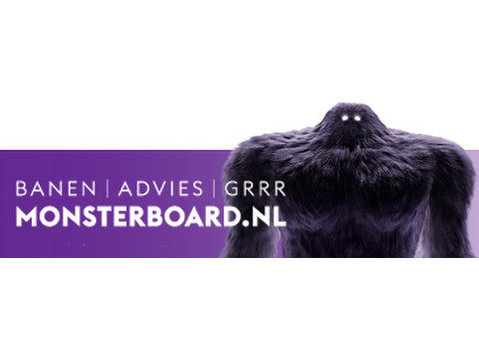 Are you passionate about innovative information technologies? Terms like agile, cloud and DevOps are not strange words for you, but part of your mindset? Then become part of CGI to take our customers to the next level of transformation together! We are looking for talents like you who find creative solutions and shine with analytical thinking.
CGI is one of the TOP 5 IT &Consulting service providers worldwide. We are expanding our DevOps & Cloud Engineering Center at the Amstelveen, Rotterdam and Arnhem locations and you can be a part of it in the future. In our growing team you will encounter flat hierarchies and you can continuously expand your expertise in a dynamic and agile environment.
A role in our CGI story starts with a permanent job and the possibility to become a shareholder. This way you share in our successes, and working at CGI is double rewarded. Through the CGI Academy we help you to follow the right training courses, because your personal development is important to us and is our top priority. A place in our close-knit community where we share the responsibility of projects and exceed customer expectations.
Flexible working (everywhere, freely divisible) is self-evident, as are the open doors of your colleagues and the you. Do you want to be part of our global network of IT thought leaders? Then do your next sprint with us!
Is this your role?
As part of a multidisciplinary cloud & DevOps team, you take on important tasks in the context of projects in close cooperation with our customers.
Supported by our cloud architects and engineers, SME plays a key role for Continuous-X* in the successful implementation of cloud projects. A very high stability and availability of the application landscape is important to you.
In addition, your tasks include:
• Design and implementation of continuous-X-pipelines for integration, build, deployment, testing, vulnerability scanning
• Automated deployment and containerization of applications for use in container environments
• Realization and responsibility of automated release management processes
• Drawing up guidelines and blueprints/templates for pipeline processes and enterprise-scale deployment
• Support and collaboration with software development, test management and infrastructure teams to create a common DevOps approach.
This is you
In addition to being passionate about cloud architecture, pipeline technologies and release processes, you also have an HBO education level and you have relevant experience with cloud based services and platform in the DevOps culture.
In addition, you have the following skills:
• Enthusiasm for and experience with various commonly used CI/CD Tools such as Gitlab CI, GitHub Actions, Azure DevOps, AWS Code x, Jenkins
• Experience in implementing best practices for pipeline and staging concepts (integration, build, deployment, testing, vulnerability scanning)
• Experience implementing Release Management using established Git-Flows (Branching, Staging, Merging, Tagging, Pull-Requests)
• Experience with Container environments such as Vanilla Kubernetes, Azure Kubernetes Services (AKS), Amazon Eleastic Kubernetes Service (EKS) or OpenShift
• Good communication skills in Dutch and English
Are you ready to Be part of our story?
Then apply immediately! Would you like more information about the content of the vacancy first? Contact Dennis Schoone / Questions about the application procedure? Contact Emile Molenbeek (Recruitment Business Partner) on or via